Why Hire Ace Asphalt Maintenance and Striping to Stripe Your Commercial Parking Lot in Newark, New Albany and Westerville Ohio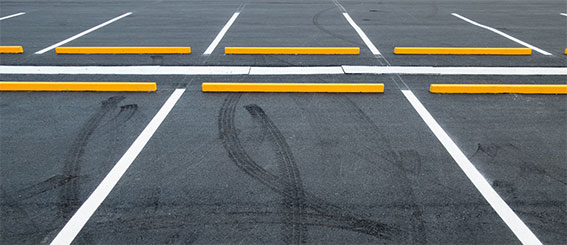 Every business needs stripes that guide people properly in the parking lots. It takes careful skills to maintain and stripe a commercial parking lot. If they live near Newark, Pataskala, Gahanna, New Albany and Pickerington Ohio, and they need expert work done on time, they should use the Ace Asphalt Maintenance and Striping company.
Most people do not consider the importance of crafting parking lots. Good striping requires years of skills and careful attention to detail. Without even stripes and good-conditioned roads, drivers cannot find their way around properly. There are certain rules that govern the creation of driving stripes. First, the road must be cleaned with a pressure washer. Strong paints must be used like ones based in oil or latex. White is the normal color. Yellow is used to indicate no parking, and blue is used to indicate handicapped parking. Professionals follow specific measurements when they paint stripes so that cars do not crash into each other. Striping is a monumental task that is not easily done by anyone. That is why Ace has professionals who know how to follow all of the requirements.
Asphalt is a sturdy, long-lasting material that makes roads for homes and businesses. Without proper maintenance, it disintegrates under exposure to natural elements. First, people should look for problems like cracks or holes. They make repairs by inserting patches or fillers. Also, they look for dips made by tires, which means that the road is poorly made. These areas collect pools of water without draining properly. A sealant is needed to protect the top for many years. Without sealing, water and dirt invade the surface and speed up the erosion.
Why hire Ace Asphalt Maintenance and Striping? Because people need durable and attractive asphalt that lasts for years without repairs. Road maintenance is an important part of property stability. Too much heat and water are not good for this type of surface. Fortunately, there are plenty of ways to make roads last forever. There are good companies that specialize in this type of construction work. Anyone who lives in Pataskala, Gahanna, New Albany and Pickerington Ohio must look for good striping and maintenance services.